Cleveland Snow Plowing & Snow Removal Services
The experts at H&M Snow Pros use state of the art equipment to improve productivity and save money for our Cleveland Area clients. Dispatchers and Area Supervisors monitor each site 24/7 to provide peace of mind. We use in-house Doppler radar covering all of Northeast Ohio with area specific longitude and latitude settings to monitor each account. H&M Snow Pros can then pool our Cleveland based, contractor grade resources and implement a snow response plan with pre-storm training specific to your location, ensuring the highest quality snow removal service.
Snow Plowing Video
of the Week: 11/15/19

The front-end or wheel loader with snow pusher box is an effective tool for large parking lots and commercial properties in Cleveland. They can serve a dual purpose for snow removal using both snow pushers for clearing and buckets for stacking or loading snow into trucks. A loader has the size, weight and power to push heavy snow-while also stacking it into large piles to maximize the cleared space. Loaders are articulated... Read More
Cleveland Area Snow
Event Totals: 11/13/19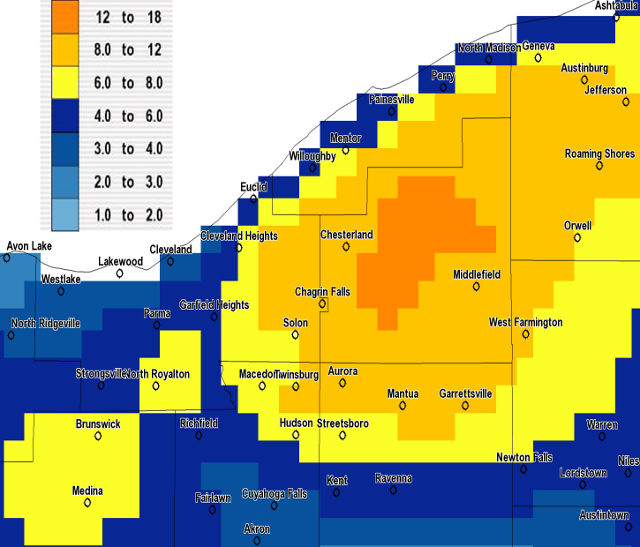 Cleveland's first major snow event from November 11-13 2019 is now behind us. The majority of the snow hit Geauga County, spilling over into surrounding counties of Lake, Cuyhoga, Summit, Portage, Trumbull and Ashtabula. Most of these areas saw 12+ inches, with central Geauga topping out at 15+ inches. Areas southwest of Cleveland had 6-8 inches, with the remainder of Northeast Ohio and lake shore getting 3-6 inches... Read More
Winter Storm Warning
Snow Forecast: 11/11/19

Cleveland is now under a winter storm warning for Monday night through Wednesday morning. Original snow estimates have been increased for the Greater Cleveland Area with Cuyahoga, Geauga, Lake and Ashtabula counties in play. Temperatures fell along with the rain Monday afternoon and snow started falling Monday evening. The overall length of this snow event has shortened, but total snowfall amounts... Read More
Commercial Snowplowing Services for your
Cleveland Facility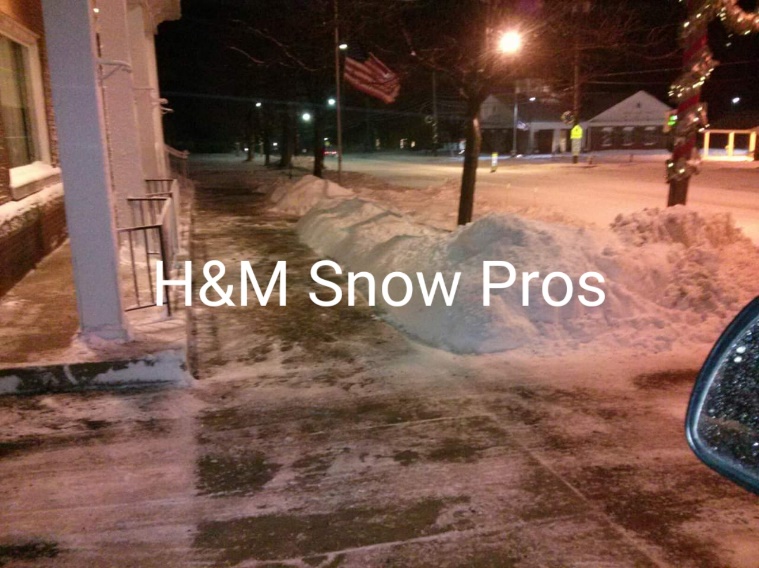 Managing inclement weather across Northeast Ohio can be daunting, especially with the liability associated with snow and ice. Every facility has different needs and we understand there is not a one-size approach to snow and ice management. Our team will work with you to simplify your snow removal needs to remove the burden of managing multiple snow and ice removal companies across Cleveland and Northeast Ohio... Read More
"Snow Plow Services that
Provide Peace of Mind"