Cleveland Snow Plowing & Snow Removal Services
The experts at H&M Snow Pros use state of the art equipment to improve productivity and save money for our Cleveland Area clients. Dispatchers and Area Supervisors monitor each site 24/7 to provide peace of mind. We use in-house Doppler radar covering all of Northeast Ohio with area specific longitude and latitude settings to monitor each account. H&M Snow Pros can then pool our Cleveland based, contractor grade resources and implement a snow response plan with pre-storm training specific to your location, ensuring the highest quality snow removal service.
Snow Removal Video
of the Week: 1/24/20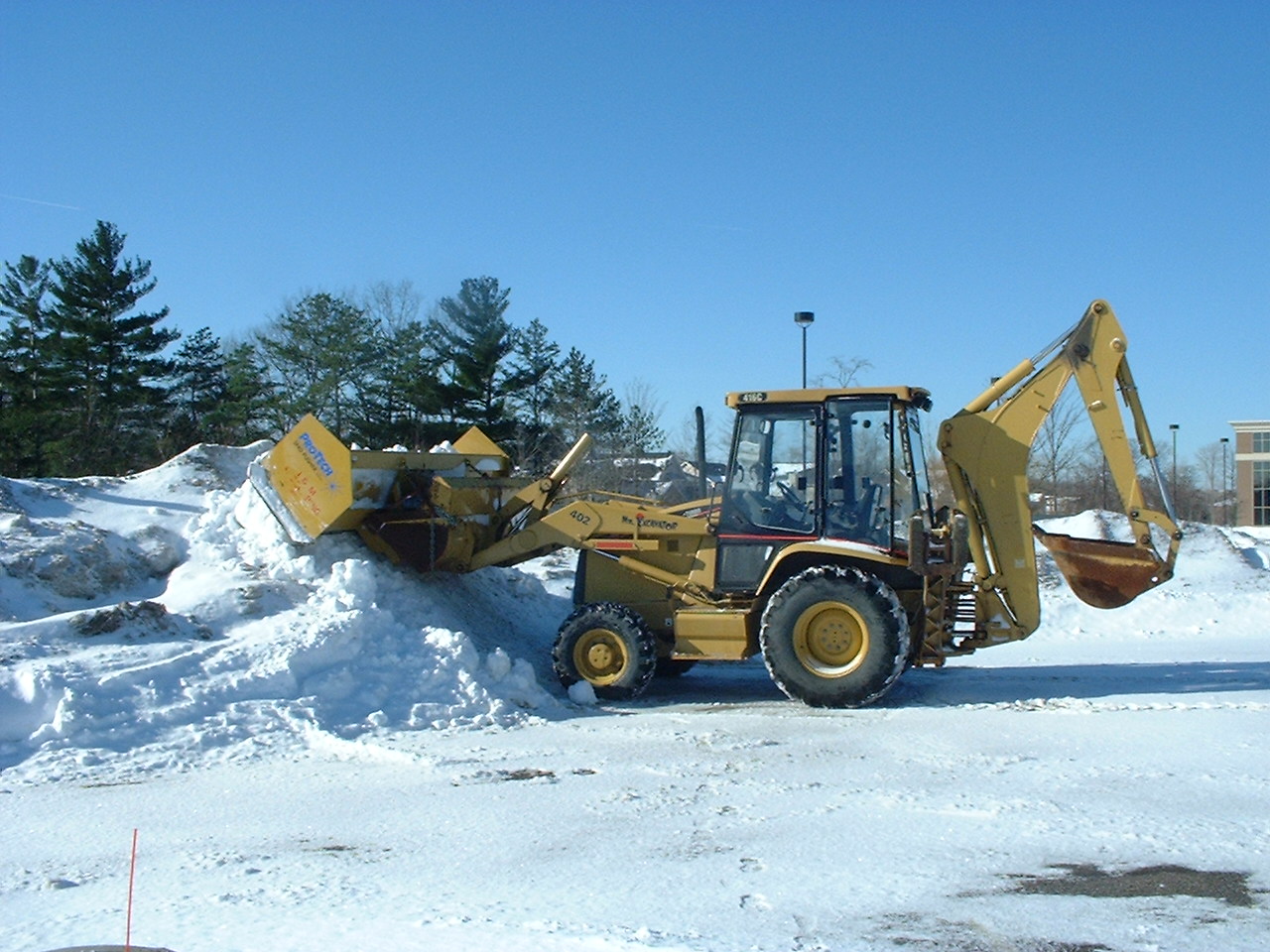 The backhoe with a standard loader bucket is an excellent snow removal machine for snowplowing companies. It's great for cleaning up snow piles and stacking snow where space is limited. A backhoe has the required torque to handle very heavy snow conditions found in the Cleveland Area. Another benefit is the long reach that a backhoe loader has when stacking snow or dumping into a truck for removal. Backhoes can also be... Read More
Cleveland Area Snow
Event Totals: 1/20/20

Cleveland's latest snow event hit hard January 17-20 with a mixed bag of precipitation. We started off with snow Friday, rain mixed with freezing rain Saturday and finally back to heavy lake-effect snow Sunday- lingering into Monday. The vast majority of Northeast Ohio saw well over 6 inches, with up to a foot in all but the southernmost areas of the region. In total, over a foot of snow fell in Northern Geauga, Lake, Eastern Cuyahoga and Western Ashtabula Counties... Read More
Snow Removal Video
of the Week: 1/17/20

All terrain vehicles (ATVs), such as four wheelers, are an ideal platform for mounting smaller snow plows and salt spreaders. They are primarily used for snow removal duties on Cleveland area sidewalks, near buildings and in other tight areas. ATVs are normally equipped with a 4 foot plow, making them very maneuverable with the ability to get between sites quickly. A rear mounted salt spreader improves efficiency with plowing... Read More
Cleveland Area Snow
Event Totals: 1/8/20

Cleveland had a snow event from January 7-8 2020 to settle us into the New Year. The majority of the snow hit Geauga County, spilling over into surrounding counties of Lake, Cuyahoga, Summit, Portage, Trumbull and Ashtabula. The snow belt areas saw 2-3 inches, with central Geauga topping out at 4 inches. Areas east of Cleveland had 1-2 inches, with the remainder of Northeast Ohio getting an inch or less... Read More
"Snow Plow Services that
Provide Peace of Mind"